Personal Training Packages
For Members of Results Fitness in Williams, Arizona.
Individual Personal Training Packages
To help you optimize your diet for the best performance in and out of the gym, our fitness coaches offer nutrition coaching plans with tailor support and assistance.
Nutrition + Personal Training Sessions
Free First Assessment
Nutrition Consulting
Individualized Workout Regimen
Routine Weigh-Ins
Analyze Progress
$40/hr | Couples: $59/hr
Free First Assessment
Individualized Workout Regimen
Routine Weigh-Ins
Progression Management
Book a Package With One of Our Trainers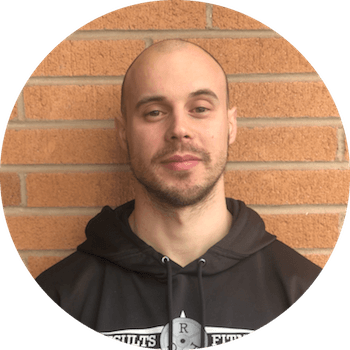 I grew up in Williams and went to school here and in Phoenix. I have been with Results Fitness Center for 8 years. My love for fitness started when I was 12. Ever since then I've pursued it as a career and my life's passion. I am a certified trainer by the National Academy of Sports Medicine and am currently pursuing certification in Nutrition Counseling from Precision Nutrition. I currently teach the functional fitness classes Wednesday through Saturday, offer personal training and train at the local high school.
Required for 1 on 1 Training
Fitness + Nutrition Assessment
Additional Personal Training Plans
Pre-Register For Our Newest Classes