Your Local Fitness Center
Everything you need to get the results you want…
"I've been going to classes for almost two months and no class is ever the same! Thank you Janine, Karrina, Charlene, Rob, and Derek for your creativity and encouragement! Thanks also for the top 40 tunes on weekends instead of the oldies!"
Natalie M.
"Great setup. nice new machines, friendly staff, no lines. Had one of the best massages ever!! New therapist in town, you can find her at Results."
Tomas Hardy
"6am Functional fitness with Lucas is a blast! I've been working out for over 2 years I think. Between the gym and cycling it's been life changing. Thank you Lucas and results fitness!"
Cheri P.
"Such an awesome little venue packed with everything one needs) accessible 24 hours, works great with my schedule."
Keith W.
"Fun and humble. Trainers are nice and friendly right off the bat."
Michael W.
Results Fitness Center Studio is available to the public.
Our space is perfect for group meetings, youth groups, birthday parties, and more! The studio comes equipped with a sound system, projector, and large viewing screen. Contact Results Fitness Center for more information
Our spacious floor plan provides a wide range of fitness equipment and weights that supply members with everything they need to reach their fitness goals.
Free weights and dumbells
Circuit training equipment​
Looking for a post workout boost?
Visit Brewed Awakenings For Some Healthy Food!
Please note: You can purchase your membership online, however, you will need to make it into
the club during staffed hours in order to pick up your key and sign our waiver.
Staff hours: Mon-Fri 9AM – 2PM & Sat 9AM – 12PM
Only available during staffed hours Mon-Fri 9am-2pm, Sat. 9am-12pm
*2nd refers to spouse or children living in same home.
3rd refers to other family members living the same home
Must provide proof of residency
Every membership has a one time $49 activation fee which provides the magnetic key for gym access.
Does your spouse or another family member (who lives with you) want to join the gym? Additional household memberships are ONLY
$20/month

and their activation fee is only

$29!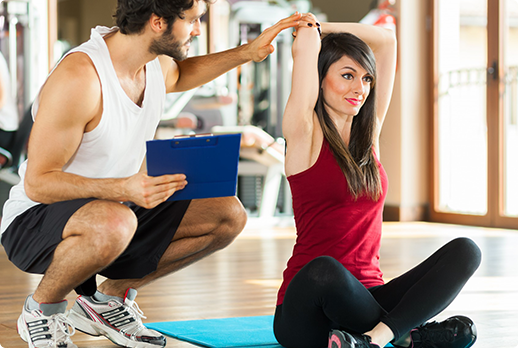 Personal Training
Looking to take your fitness to another level? Accountability and experience always helps. Let one our personal trainers guide you so you can finally achieve the fitness goals you've been chasing.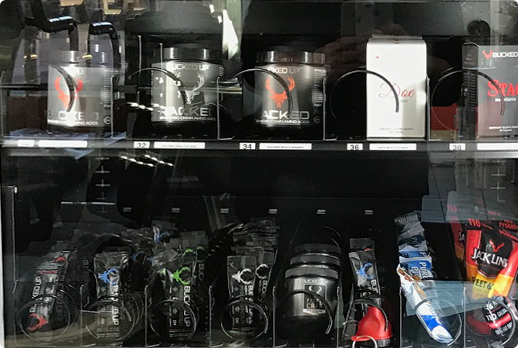 Supplements
We offer a full line of supplements to fuel your workouts, recovery, and improve your health. Use coupon code RESULTSFITNESS123 for 20% OFF at check out.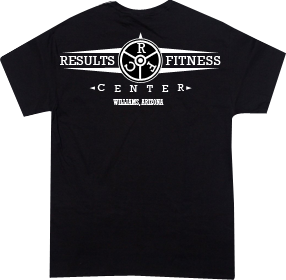 Get Your Gear!
Pick up some official Results Fitness Center gear and share your love and dedication.